The final Conceptual Drinking Water Supply Plan provides safe, sustainable drinking water to the affected 14 East Metro communities now and into the future. The State of Minnesota, along with community leaders, built a final plan that is comprehensive, safe and sustainable, resilient and flexible.
Community projects
Each of the 14 affected communities received a tailored project list based off their needs, community feedback and cost estimates. Learn more about the types of projects that will be used to enhance drinking water in these communities.
Image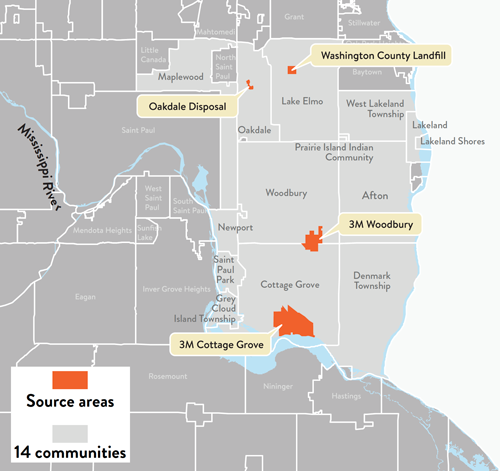 Use the interactive map to see the recommended long-term drinking water options for your individual private well.

Settlement fund project grants
The MPCA and DNR have started to provide communities with Settlement funds to begin project implementation. Please click on the survey link below to submit project-specific information.
Some communities are already in the process of implementing capital projects identified in the Conceptual Plan. Click on the map for more detail on the overall progress. 
Explore the plan